---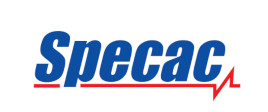 ---

---
Spares + consumables for pellet dies | FTIR, KBr + XRF
---
Die Bases Die Extractor Rings Retainer Rings O-Rings Pellet Holders Die Spares
Spare parts for the Specac Pellet Press Dies, including evacuable die bases, extractor rings, retainer rings, o-rings, pellet holders, XRF consumables and spare dies.

The Atlas series of presses and dies are ideal for FTIR spectroscopy and X-Ray Fluorescence (XRF) sample preparation.
FTIR and KBr consumables and other pellet die spare parts.
Read some of our user reviews:
Evacuable Pellet Die: "The Evacuable Pellet Dies are easy to use and reliable. They are also very rugged and can be used many times without indication of wear" – Katie Copenhaver of Georgia Tech Research Institute
Evacuable Pellet Die: "These Dies are the best of their kind. I have tried other brands and they do not work as well or last the same. If properly cleaned and stored they are eternal" – Leopoldo Suescun of the Faculty of Chemistry, University of the Republic
Evacuable Pellet Die: "The product is easy to use and the ability to remove the air means less chance of expansion and cracking when the pressure is released" – Bill Hood of Colorado Mesa University
Evacuable Pellet Die: "Great design, very versatile, high quality and durable. Low maintenance" – Jun Wang of Sabic
Bu Kategorideki Diğer Ürünler