---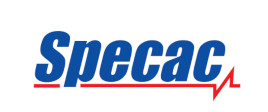 ---

---
Pellet Press Spares | KBr Powder + More
---
KBr Powder Thin Film Card Holders Aluminium Foil Load Gauge Kit Hydraulic Oil Specacards
Buy supplies for your hydraulic press
Consumable components and supplies for your FTIR or XRF sample preparation equipment. This  includes KBr Powder, XRF Sample Cups and XRF Films, Thin Film Card Holders and Aluminium Foil.
The Atlas press and die series of products are ideal for FTIR spectroscopy and X-Ray Fluorescence (XRF) pellet preparation.
These spare parts compliment the Atlas set of pellet presses, which can be used for sample preparation in conjunction with FTIR spectrometers, XRF analyzers and other analysis equipment.
Request a quote to receive a price to buy KBr powder, buy XRF cups, buy hydraulic oil or buy XRF pellet press consumables and FTIR press spares.
Manual Press hydraulic oil
1L of spare oil for your specac manual hydraulic press. Due to shipping costs it may be advisable to obtain oil locally in which case Shell Tellus 37 should be used.  
Manual Press seals and gasket set
A complete set of seals and gaskets for either a 15 ton or 25 ton press. They are only required if the press develops a leak and do not form part of any routine maintenance.
Manual Press: Conversion Kits
The low tonnage gauge kits provide an additional load gauge to be used along with the standard 15T or 25T load gauge on the press. The kit is fitted by the customer to allow both gauges to be connected to the press.
Request a quote for pellet press spares and consumables
For pellet press spares and consumables prices, contact us for a free quote.
Hydraulic Press Reviews:
Mini-Pellet Press: "Such a simple device to use that gives high quality KBr pellets every time....The pellet holder easily attaches to a variable temperature cell holder for VT experiments. This is one of the best lab products I have ever used for IR spectroscopy" – Martin Lemaire of Brock University
Autotouch Press: "Super easy to use, accurate, great value, and reliable" – Nathan Bunker of Sasol Chemicals (USA) Ltd
Manual Hydraulic Press: "A real lab workhorse!" – Jonathan Knowles of UCL
Bu Kategorideki Diğer Ürünler