---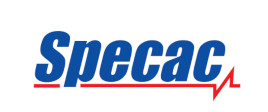 ---

---
Pellet Press Dies | FTIR + XRF Dies
---
Ideal for producing high-quality pellets Evacuable for sample pellet clarity and quality Hardened Stainless Steel for durability Highly Polished Pellets Wide range of sizes and load capabilities Buy FTIR or XRF die
Specac manufactures a wide range of high-quality Atlas Series Evacuable Pellet Press Dies suitable compacting powdered samples into discs or briquettes.
These pellet press die sets are particularly well suited for the preparation of solid KBr pellets for FTIR molecular spectroscopic analysis and XRF pellets for X-Ray Fluorescence atomic spectroscopic analysis (as required by a number of USLP and ASTM methods). But they also find use in a broad range of other applications.
Difference between FTIR and XRF pellet dies
FTIR pellet die sets hold samples while they are pressed inside a hydraulic press for spectroscopic analytical sample preparation. They are usually used in conjunction with  potassium bromide powder.
XRF pellet die sets are generally designed to hold samples inside a hydraulic press for pressing of pellets with a larger surface area/diameter than most FTIR pellets, due to the requirements of XRF. X-ray powder is often used as a binder.
Specac's Evacuable Pellet Dies produce circular pellets in sizes from 5 mm to 40 mm diameter as standard, but other shapes and sizes are available on request. These pellet dies cover a range of load capabilities.
For optimum quality and durability of the pellet die, all parts are manufactured from hardened stainless steel, and surfaces that come in contact with the sample are highly polished. Each Pellet Die comprises an evacuable base, body, plunger, set of pellets, extractor ring, and O Ring Kit.
Up to 25 ton pellet die
The Atlas™ Standard Pellet Dies have been specifically designed to work with the range of Atlas™ automatic presses up to a maximum load rating of 25 tons. The dies are lightweight and have high tolerance moving parts for the highest precision. They are fully compatible for use with Specac's 15 and 25 ton Manual Hydraulic Presses.
The Atlas™ Standard Pellet Dies are specially well suited for the preparation of pellets for X-Ray Fluorescence (XRF). When many samples are prepared for study, the physical effort required to load and remove an Atlas™ Standard Pellet Die into a press is greatly reduced, as the dies themselves are lighter in weight by comparison to conventional 32mm and 40mm pellet dies.
Bu Kategorideki Diğer Ürünler